When you need carpet cleaning, whether it's for your commercial property or your own home, SAB Cleaning is ready to help.
SAB Carpet Cleaning Services
Whether it's a residential property or a commercial business premises, carpets provide a comfortable, effective, and aesthetically-pleasing floor covering. That is, for as long as you look after them. You probably make sure they are cleaned regularly, with a vacuum cleaner.
However, there is only so much a vacuum cleaner can do to keep carpets clean. There is still debris, dirt, mud, and stains that you are not going to shift just by running the vacuum over, even if you do it every day. With our carpet cleaning service, here at SAB cleaning, we can help you restore your carpets to their original brilliance.
In most cases…
You don't have time to clean your carpets thoroughly
No access to the right equipment to properly wash and dry them
You have animals, kids, or just a lot of people coming and going so it's always a bit of a nightmare keeping them clean
Our Carpet
Cleaning Solution
When you need carpet cleaning, whether it's for your commercial property or your own home, you may not have the time, energy, equipment, or even motivation and inclination to handle it yourself. That's when it's time to turn to our team of certified, qualified, and highly experienced carpet cleaning technicians, here at SAB Cleaning.
They will methodically clean all the carpeted areas of your property, including the edges as well as the main areas. We pride ourselves on training our teams to have a keen eye for the finer details.
What We Provide
With our carpet cleaning service, we will take care of all the residential and commercial carpet cleaning you need. Even if you would like to do it yourself, we know that you may not have access to the same quality of cleaning equipment and chemicals that we do.
Our carpet cleaning solution includes, but is by no means limited to the following:
Full carpet cleaning
Removal of all spots and stains
Clean pet urine and odors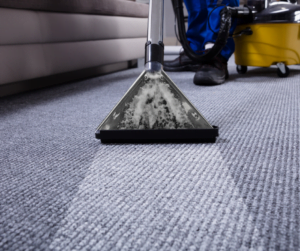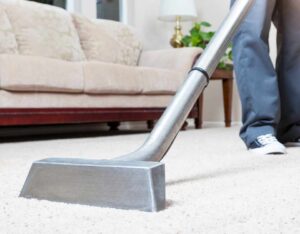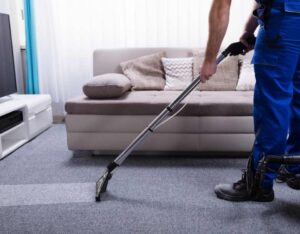 When you don't have the time or equipment to thoroughly clean your carpets, you need someone who can handle it for you. That's what we offer here at SAB Cleaning. When you take advantage of our carpet cleaning service, you get the following benefits:
Fully qualified, certified, and trained carpet cleaning technicians
A team based in and serving Orlando, Fl and the surrounding area
Full, no quibbles 30-Day Warranty on all work
We only use environmentally friendly products
Quick-dry solutions
WANT TO TALK?
Please call now:
Need special cleaning service? We are happy to fulfill every request in order to exceed your expectations
Michelle Angrand
October 13, 2020.
On time. Not rushed through. Nice and professional.
Eva Meese
September 22, 2020.
My house was pretty dirty and they did an incredible service. It was worth every penny!
Susie Travers
August 21, 2020.
I scheduled our cleaning only 1 day ahead and they gladly accommodated my date and time! In 4 hours our home is ready for the new tenants to move in! Elis was professional and friendly and very thorough!! I am thrilled with your company and will recommend you to anyone! Thank you!
Bianca Foster
August 4, 2020.
I love working with SAB Cleaning. They have been cleaning my office for over 1 year. Extremely professional and reliable. I recommend.
Emily Cromwell
July 12, 2020.
They were absolutely amazing. They had great communication and left my home nice and clean. Thank you guys so much!
Sam Kinchion
July 8, 2020.
Great services !!!!!
Mariangela Lo Iacono
May 14, 2020.
This company is the best that you can found in Orlando.
Orlando, FL
Kissimmee, FL
Davenport, FL
Clermont, FL
Sanford, FL
Melbourne, FL
Cocoa Beach, FL
Daytona Beach, FL
Tampa, FL
Panama Beach, FL