From Weekly to Bi-Weekly or Monthly, whatever would be your need, we are ready to give you a professional House Cleaning Service.
The Best Recurring House
Cleaning Service You Could Hire
From work-filled weekdays to spending time with kids to unexpected visitors over the weekend, you may barely get any time to clean your house. Besides, regular house cleaning is tiring and stressful. While you want a clean house, you also don't want to stop enjoying your life for cleaning sake.
Why not hire our professional house cleaning services to get the job done for you fast and efficiently. At SAB cleaning services, we provide complete apartment and house cleaning services done by professional cleaners. We aim to make your house beautiful and sparkling clean while you focus on other errands.
What We Do: Our Recurring
House Cleaning Service
At SAB Cleaning Services, we understand how busy your life can get. And this is why we've designed customized cleaning packages to meet your every home cleaning need.
Our recurring house cleaning services can adapt to your schedule, making your life easier. Here are some of the house cleaning plans we offer:
Weekly: It's a good plan for busy households.
Bi-Weekly: This service is perfect for the general upkeep of households that aren't so busy.
Monthly: Our monthly cleaning services will get your house through to the next month.
Deep Cleaning: We have an more information here.
The cleaning plan you choose depends on how you use your living space.
Get in touch today to customize a
home cleaning program for you.
Our top-notch Residential Cleaning Services will give your home the shine it deserves. The recurring cleaning package seeks to offer our customers a complete cleaning of their home regularly, with Weekly, Bi-Weekly, or Monthly cleaning packages, at a predetermined fixed price. You can expect our professional cleaning team to perform the following tasks:
Clean and sanitize all surfaces and kitchen appliances
Clean and sanitize all bathrooms.
Sweep and mop the floor.
Vacuum all carpeted areas.
Make all the beds.
Organize objects around the house.
Empty the trash cans.
Some other additional services may be offered, with the addition of an additional fee, such as:
Laundry services and change of bed linen.
Wash the dishes in the sink.
Cleaning inside the oven and refrigerator, among others.
Note: some homes may require a Deep Cleaning prior to starting the Recurring House Cleaning package. In this case, a different price will be charged for the first cleaning.
Enjoy a Fresh, Healthy, and Safe Home with Our Regular Cleaning Services
With our recurring house cleaning services, you can get the best of both worlds. We'll take the cleaning load off your shoulders so you can enough free time to enjoy life.
We'll clean your house, allowing you and your family to breathe easier without the fear of allergies, bacteria, or respiratory problems.
A clean and tidy home is also a safe home! 
Get Hassle-Free Regular House Cleaning
Do you want to get back your time, energy, health?
Then, hiring SAB Cleaning is your best bet with our personalized House Cleaning Services — leaving your house better than we found it.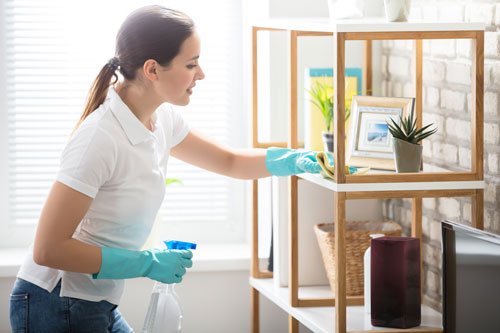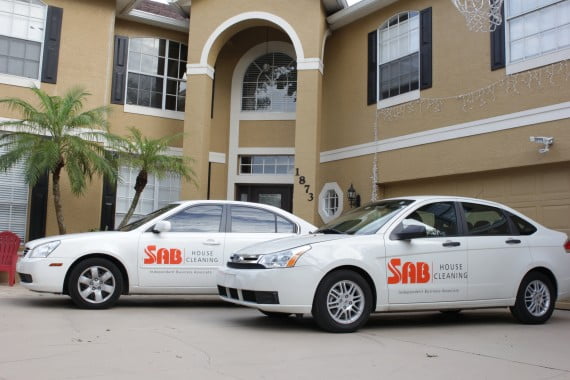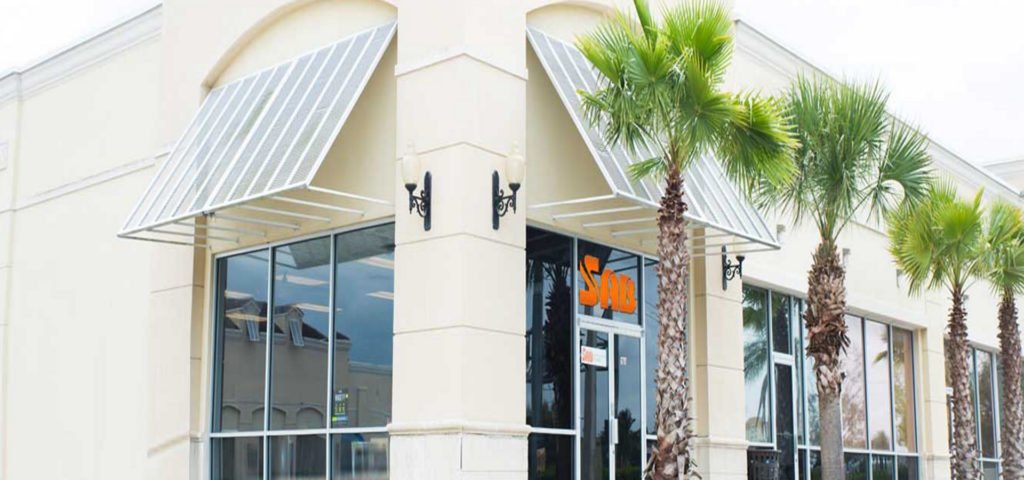 Michelle Angrand
October 13, 2020.
On time. Not rushed through. Nice and professional.
Eva Meese
September 22, 2020.
My house was pretty dirty and they did an incredible service. It was worth every penny!
Susie Travers
August 21, 2020.
I scheduled our cleaning only 1 day ahead and they gladly accommodated my date and time! In 4 hours our home is ready for the new tenants to move in! Elis was professional and friendly and very thorough!! I am thrilled with your company and will recommend you to anyone! Thank you!
Bianca Foster
August 4, 2020.
I love working with SAB Cleaning. They have been cleaning my office for over 1 year. Extremely professional and reliable. I recommend.
Emily Cromwell
July 12, 2020.
They were absolutely amazing. They had great communication and left my home nice and clean. Thank you guys so much!
Sam Kinchion
July 8, 2020.
Great services !!!!!
Mariangela Lo Iacono
May 14, 2020.
This company is the best that you can found in Orlando.
Orlando, FL
Kissimmee, FL
Davenport, FL
Clermont, FL
Sanford, FL
Melbourne, FL
Cocoa Beach, FL
Daytona Beach, FL
Tampa, FL
Panama Beach, FL