Move In/Out Cleaning Service
We can take care of your Move In/Out cleaning service. Our team provides a detailed and thorough cleaning of the whole property.
Moving is Stressfull,
Lest us Handle The Cleaning
Moving is considered to be one of the most stressful experiences you can go through as an adult. You need to have a sort out of what you are keeping and what you are getting rid of, then you need to pack everything up and arrange for help from a removals service. That's just skimming the surface of what's involved, but you get the idea.
One thing that is easy to forget in the planning process is the cleaning of the property you are moving out from and the cleaning of your new place before you move into it. What you need is the Moving In/Out Cleaning Service we offer here at SAB Cleaning.
Leave your property looking nice for the new owners or to make it easier when you sell it
Have your property professionally cleaned or you could face an extra charge from your landlord
You don't have the time to do the cleaning yourself
No access to professional equipment and experienced staff
Have no fear, we can take care of your Move In/Out Cleaning Service. Our team provides a detailed and thorough cleaning of the whole property. Although you may feel you could do a good job yourself, you may not  have the time when you are trying to ensure your move goes according to plan and everything runs smoothly. 
Our experienced team has been suitably trained, is fully vetted, and apply the right attention to detail to leave your old place looking as good as new and making your new place look great before you set foot in it.
Moving in and moving out cleaning involves a variety of different tasks that we provide as a standard. Our team of cleaning technicians will come into your property and clean everywhere thoroughly. We only use the best equipment and cleaning products and our service includes, but is not limited to, the following:
Clean the inside of all windows
Dust the blinds
Clean the kitchen thoroughly
Clean and polish all countertops
Vacuum all the carpets, around the edges and the main areas
Clean all appliances inside and out, such as the refrigerator and oven
Clean all the baseboards
Polish the stair railing and handrails
Clean the inside, outside and top of the cabinets

Clean the tops and sides of doors

Dust the ceiling fans
Clean all floors properly, depending on the surface materials
Vacuum and clean the masonry on the inside
Clean all faucets and sinks
Clean and polish the lights and mirrors
Move appliances and clean the area behind them
Clean the shower glass, railing, and doors on the inside and out
Clean, scrub, rinse and polish the chrome and sinks, showers, and bathtubs
Fresh, Healthy, and Safe Home
If you don't want to handle all the work yourself and want a professional to do the cleaning, whether you're Moving In or Moving Out, our team can help you.
Some of the benefits you get from hiring us to include:
Team based in Orlando, FL
Fully Insured, Qualified, and Certified team
Trained staff to high standards
50+ reviews of 4.8 out of 5
100% guaranteed
Contact Our Team Today!
If you are interested in our moving in and moving out cleaning service, speak to one of our team today. You can contact us using the online request form below or by calling us directly at (407) 970-9280.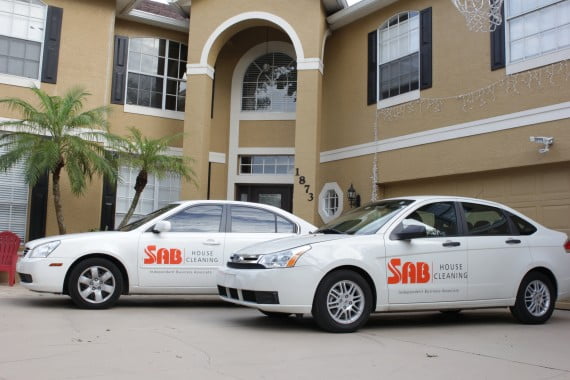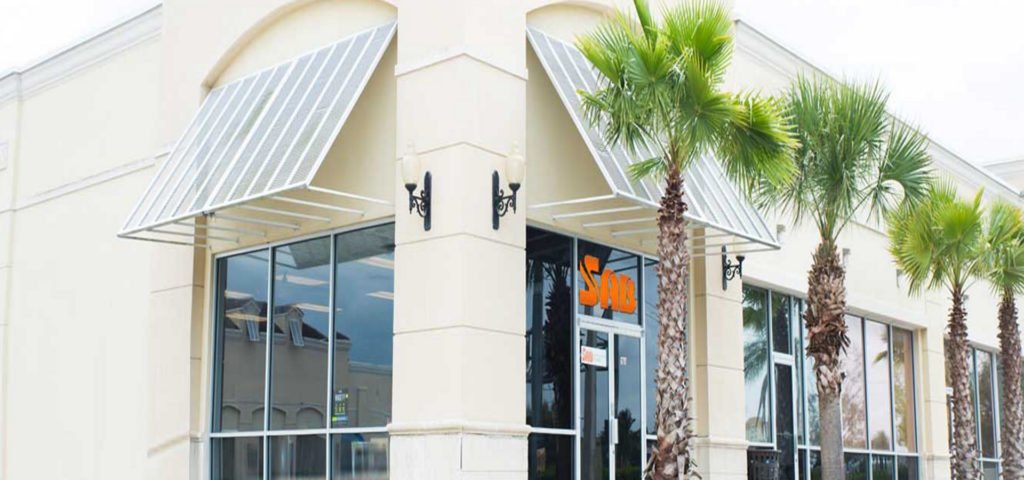 Michelle Angrand
October 13, 2020.
On time. Not rushed through. Nice and professional.
Eva Meese
September 22, 2020.
My house was pretty dirty and they did an incredible service. It was worth every penny!
Susie Travers
August 21, 2020.
I scheduled our cleaning only 1 day ahead and they gladly accommodated my date and time! In 4 hours our home is ready for the new tenants to move in! Elis was professional and friendly and very thorough!! I am thrilled with your company and will recommend you to anyone! Thank you!
Bianca Foster
August 4, 2020.
I love working with SAB Cleaning. They have been cleaning my office for over 1 year. Extremely professional and reliable. I recommend.
Emily Cromwell
July 12, 2020.
They were absolutely amazing. They had great communication and left my home nice and clean. Thank you guys so much!
Sam Kinchion
July 8, 2020.
Great services !!!!!
Mariangela Lo Iacono
May 14, 2020.
This company is the best that you can found in Orlando.
Orlando, FL
Kissimmee, FL
Davenport, FL
Clermont, FL
Sanford, FL
Melbourne, FL
Cocoa Beach, FL
Daytona Beach, FL
Tampa, FL
Panama Beach, FL