Are You Looking for a Professional Commercial Cleaning Service For Your Business? Find Out Below Why SAB Cleaning is the Best In Florida
SAB Commercial
Cleaning Services?
When you have a business and commercial property, you need to make sure it is cleaned thoroughly regularly, as the cleanliness of your workplace can have a negative impact not just on your employees and partners, but your customers and clients too. Moreover, a hygienically business property also shows you take safety and sanitation seriously.
It can be hard to handle your daily duties and oversee tasks while ensuring your workplace is kept clean
You don't want your business operations to be interrupted by the sound of cleaning
wUnsure about permitting cleaners into work on your commercial property out of office hours when no-one else is there
Need your workplace to look professional, pristine, and hygienic at all times you are open to the public, partners, customers, subcontractors, and clients
You need to ensure your business premises are cleaned to a suitable standard in the post-COVID-19 times we are in
Custom Solutions for
Commercial Cleaning
Regardless of what commercial property or business premises you are responsible for, our team of highly skilled and professional cleaners can ensure it meets your high standards. The various kinds of properties and businesses we offer cleaning services for includes:
 

  Shopping and retail centers
  Schools and Daycare
  Renovation and Post-Construction sites
 

  Office Suits and Buildings
 

  Warehouses and Industrial Complexes
 

  Medical Offices and Health Care Facilities
 

  Recreational Centers, Spas and Gyms
  Credit Unions and Banks
  Churches
Here at SAB Cleaning, our team of professional cleaners will provide a detailed and thorough service that covers the entirety of your commercial property, including:
The floor of all rooms will be vacuumed, cleaned and disinfected in all cleaning.
The bathrooms will also be cleaned and disinfected in all cleaning.
Dust will be removed from the permitted locations, and all touch areas, such as door handles, air conditioning controls and switches, will be disinfected.
Empty the trash cans.
We can also do a monthly cleaning inside the refrigerator, if you want, without an additional fee.

Cleaning and disinfecting of bathrooms, kitchens and cafeterias.
We have a supervisor on-site that will confirm that the place is cleaned. We recommend to all our first-time customers, though, that you take advantage of our deep cleaning service. We will not charge you anything extra for the benefit, also our cleaners undergo continuous training to ensure they are working effectively and efficiently and are covered by insurance and licenses.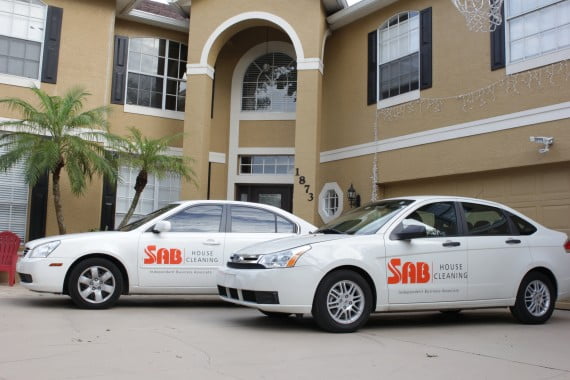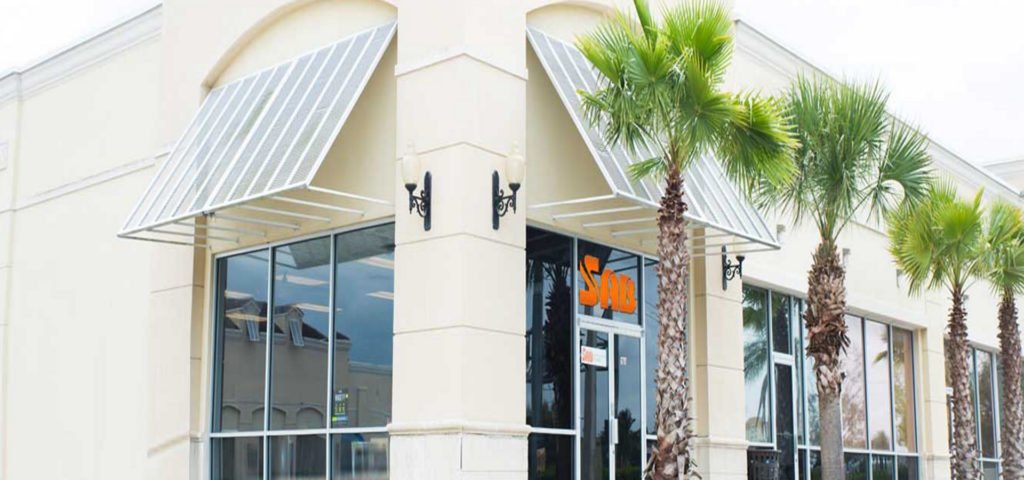 The Benefits of our
Commercial Cleaning
Still not decided whether you want to take advantage of the commercial cleaning service we offer here at SAB? Consider some of these benefits:
Local, based in Orlando, FL, and servicing all Central Florida – See Service Area
We are fully insured
Our staff are fully trained and vetted before they attend any commercial properties
More than 50 reviews with ratings of 4.8 or higher
6+ years of experience in the industry
You will get 100% Satisfaction Guaranteed
We are Customer Service and Quality Focused
Hire Our Commercial Cleaning Team Today!
Given how important it is to the perspective your customers, clients, subcontractors, partners, and employees have of your business and how they feel using your premises, do you want to leave it much longer before trying our commercial cleaning service? Use our online request form below or give us a call at (407) 970-9280 today!
Michelle Angrand
October 13, 2020.
On time. Not rushed through. Nice and professional.
Eva Meese
September 22, 2020.
My house was pretty dirty and they did an incredible service. It was worth every penny!
Susie Travers
August 21, 2020.
I scheduled our cleaning only 1 day ahead and they gladly accommodated my date and time! In 4 hours our home is ready for the new tenants to move in! Elis was professional and friendly and very thorough!! I am thrilled with your company and will recommend you to anyone! Thank you!
Bianca Foster
August 4, 2020.
I love working with SAB Cleaning. They have been cleaning my office for over 1 year. Extremely professional and reliable. I recommend.
Emily Cromwell
July 12, 2020.
They were absolutely amazing. They had great communication and left my home nice and clean. Thank you guys so much!
Sam Kinchion
July 8, 2020.
Great services !!!!!
Mariangela Lo Iacono
May 14, 2020.
This company is the best that you can found in Orlando.
Orlando, FL
Kissimmee, FL
Davenport, FL
Clermont, FL
Sanford, FL
Melbourne, FL
Cocoa Beach, FL
Daytona Beach, FL
Tampa, FL
Panama Beach, FL